---
The Black Warrant Street Team is becoming an ARMY! We have fans from all over the world that have signed up. We have decided to provide our fans different options.
Black Warrant and the staff at BW Management would like to thank each and every one of you.
You make The Street Team possible.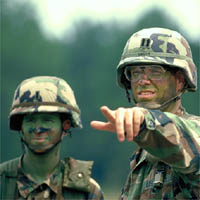 Black Warrant wants YOU for the STREET TEAM!

Join our official forums today!
Its very simple to join our community and become a part of the street team. Win FREE T-shirts, CDs and get special discounted tickets for our concerts.
Home | History | Discography | The Band | Media | Street Team | Events | MySpace | Orkut | Guestbook | Contact
---
©1997-2010 BlackWarrant.com
Site by ISS